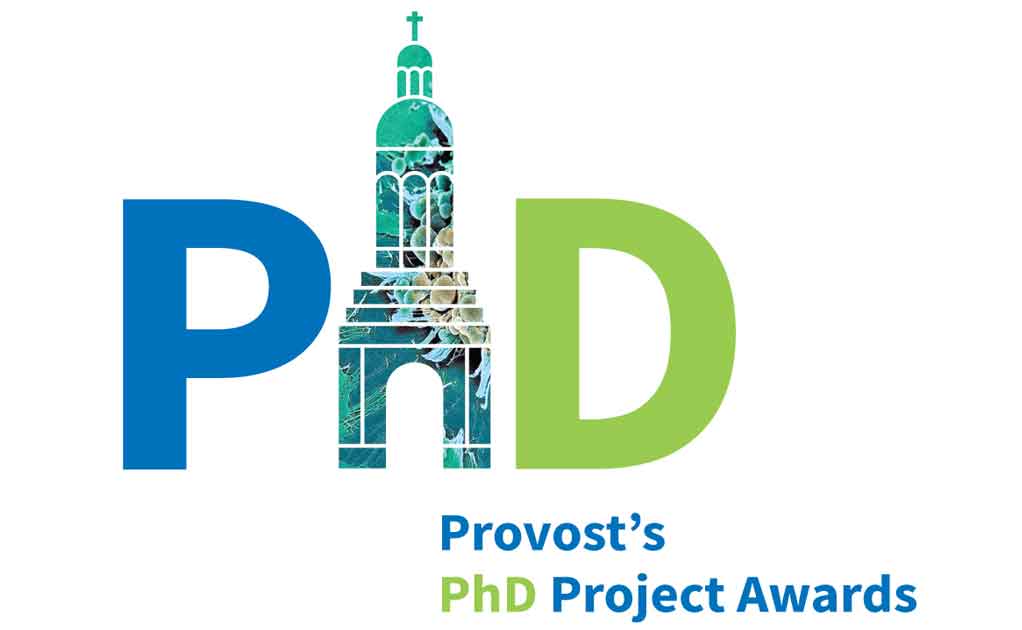 Trinity College Dublin Provost's PhD Project Awards
Trinity College Dublin has launched 40 fully funded PhD positions across a wide variety of disciplines. The 40 Provost's PhD Project Awards are open to EU and Non-EU candidates and include an annual stipend of €16,000 for four years. These doctoral awards are generously funded through alumni donations and Trinity's Commercial Revenue Unit. The School of Histories and Humanities is offering three Provost's PhD Project Awards in the following areas:
China, Ireland and Empire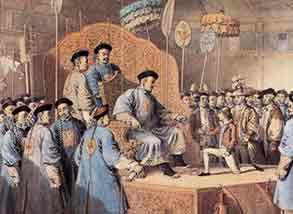 Supervisor: Dr Isabella Jackson
In 1793, the first diplomatic mission of a western power to China was led by Irishman Lord George Macartney. The mission was a failure, but it was just the first of numerous encounters between Ireland and China. Connections between the two countries, forged through empire, religion and individual adventure, are many, but they are understudied. From Sir Robert Hart, the Ulsterman who served as Director General of the Imperial Maritime Customs Service from 1863 to 1911, to the men who served in semi-colonial police forces in China's treaty ports, the missionaries who served in China's rural heartlands, and the amateur botanists who gathered samples in remote parts of north-west China, Irish men and women sojourned in China for many reasons over the nineteenth and twentieth centuries. This project will provide the first scholarly analysis of this historical relationship.
Potential research questions:
Why did different groups of Irishmen and women migrate to China over the nineteenth and twentieth centuries?
2
How did different missions, e.g. the Dublin University Mission to Fukien (Fujian) and the Columban mission, engage with China?
How did Irish employees of colonial authorities, e.g. police and staff of the Customs Service, configure their Irish identities within a colonial framework?
The PhD student will design a programme of research to fit within the wider project, ensuring s/he has full ownership of the thesis topic. The student may address one of the above research questions, perhaps in revised form, or identify a new aspect of the project for investigation.
Poverty and Welfare in post-war Ireland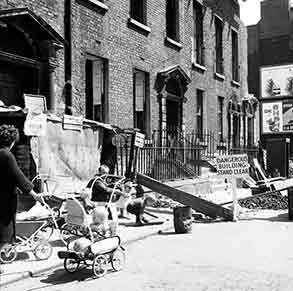 Supervisor: Dr Carole Holohan
This project focuses on how poverty and welfare were reframed in the years after the Second World War (c. 1944-1973) and how this affected the provision and nature of services, as well as public and media attitudes, in the Republic of Ireland. In the West, the post-war era saw a focus on the state as a guarantor of individual rights, increased recognition of the value of professional and secular expertise, and changing public perceptions of social citizenship. Despite increasing deference to expertise and the traction gained by leftist conceptualisations of the role of the state, the meaning of poverty and welfare remained highly pluralistic as different countries had deep historic and political legacies that affected attitudes to poverty and the nature of service provision. While histories of poverty and welfare have tended to focus on welfare legislation, the history of the voluntary and NGO sectors is a growing field. This shift in focus has begun to undermine the received wisdom that the post-war era simply saw the evolution of a stronger state and a fading away of the voluntary sector. Given the strength of the voluntary sector in Ireland, it serves as an interesting case study to probe ideas of state responsibility and individual rights, as well as public and political attitudes to poverty and welfare.
There are three strands to the project:
Ideas: What were the political and religious ideas that underpinned understandings of and responses to poverty in this period?
State and voluntary sector interaction: How did new ideas, and in particular secular and professional models of service provision, affect the delivery of services? To what extent did they undermine a voluntary sector with its origins in religious charity? And to what extent did the voluntary sector rise to this challenge? Did the state's role in service provision change in this period?
Activism and Protest: What were the roles of civil society groups, the media, and the voluntary sector in drawing attention to groups who continued to be particularly vulnerable to poverty such as the elderly, children in institutions, single mothers, Travellers and those with a disability?
The PhD student will design a programme of research to fit within the wider project ensuring s/he has full ownership of the thesis topic. He/she can contribute directly to one of the strands or develop their own research questions. The project allows for flexibility in terms of time period, as a student could identify a particular group (the elderly; Travellers; single mothers, etc.) and study changes in attitudes and provision for this group over time. While this project has interdisciplinary dimensions it is grounded in the methodology of the discipline of history and as such has a strong archival dimension – the student would be expected to use a wide range of archival material to address their research questions. In addition to their independent PhD research, the student would contribute to the project by providing assistance in the development of a network of historians working on poverty and welfare and in the organisation of a number of workshops and a conference.
Integration: An Intellectual History (20th-century US History)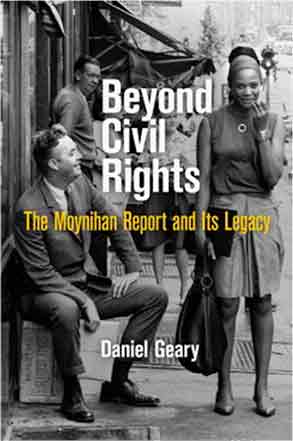 Supervisor: Dr Daniel Geary
A PhD student is sought to work on the project 'Integration: An Intellectual History.' The student should have a research interest in twentieth-century U.S. history and ideally would have a special interest in intellectual history and/or the history of race and ethnicity.
In this project, I aim to offer the first scholarly book on the history of the concept of racial 'integration,' one that will transform our understandings of the civil rights era and its origins and aftermath. Despite the term's obvious status as a crucial concept in American race relations, 'integration' has received little historical attention. Civil rights historians have correctly recognized that 'integrationist' inadequately describes the civil rights movement, noting that inclusion with whites in public institutions such as schools was not the ultimate goal of the movement but a means to an end: African American equality. In downgrading 'integration' as a category of analysis, however, historians have overlooked a rich debate about the term that highlights how Americans conceptualized their polity and society. I argue that 'integration' functioned as what cultural critic Raymond Williams called a 'keyword,' a familiar term that articulates social ideals but is open to diverse and conflicting interpretations.
The successful applicants will produce an independent piece of research in the form of a PhD thesis. They will also assist their supervisors with other elements of the project (for example: research tasks; conference organisation; workshop management). In addition to their own research and doctoral studies, students with a Provost's Scholarship may be asked to work up to 24 hours per month on the project.
General information about the Trinity PhD in Histories and Humanities.
Apply for the PhD by clicking on the appropriate link here. Include a research proposal showing how your planned dissertation fits within the project (see project descriptions above) and indicate clearly that you wish to be considered for the Provost's PhD Project Award. Please pay attention to the Guidelines for Writing a Postgraduate Research Proposal and contact the prospective supervisor about your project before submitting your application.
The deadline for 'Integration: An Intellectual History (20th-century US History') ONLY has been extended to 29 June. Applications for 'China, Ireland and Empire' and for 'Poverty and Welfare in post-war Ireland' have now closed and the successful applicants have been informed.