Ph.D Scholarship in Medieval History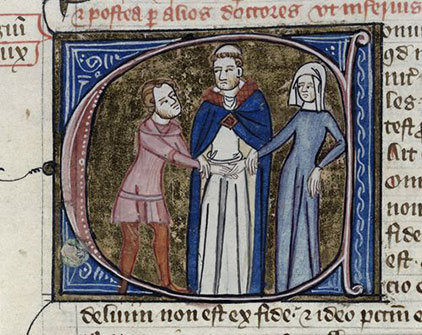 The Department of History, Trinity College Dublin, is now accepting applications for a scholarship for a student wishing to do a Ph.D on some aspect of the history of women, gender, and/or sexuality in the Middle Ages under the supervision of Ruth Mazo Karras, Lecky Professor of History.
Application Deadline: 1st April 2019
Starting Date: September 2019
Funding information: Annual stipend of €6,500 plus fees (EU or NON EU) for three years only.
Funding (stipend and fees) is only available for three years and the fourth year and any subsequent years of study will be the responsibility of the successful applicant to fund. In addition to conducting research on their own PhD thesis, the holder of a postgraduate studentship is required to engage in teaching related activities, as advised by the Director of Teaching and Learning (Postgraduate) or his/her nominee, to a maximum of 6 hours per week in teaching term. In addition there is the possibility at least during the first two years to conduct paid research at an hourly rate for Professor Karras.
Applicants must meet the general requirements for a Ph.D in Trinity College Dublin and fulfil all obligations required of a PhD candidate in the School of Histories and Humanities.
Applications must comprise a personal statement, a cv with educational history, statement of research project, transcripts of degree results, and two academic references. All components must be submitted electronically by the closing date of 1 April 2018 to pghishum@tcd.ie (NB not through the Trinity application system). Applications will not be considered complete until referees have submitted their references. All applicants will be notified of the outcome of their application. The successful candidate upon acceptance of the award will be invited to apply for their PhD place through the Trinity application system.