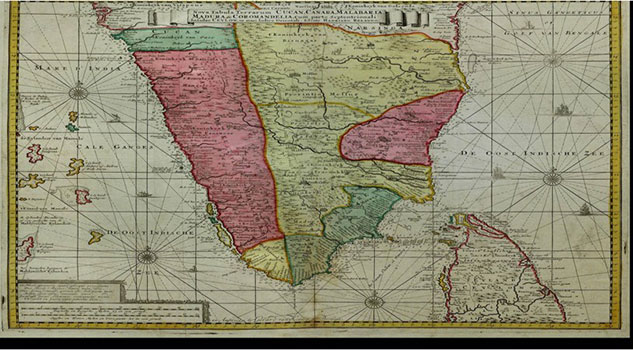 Trinity Colonial Legacies
About the Project
Trinity's connections to empire were multi-faceted. Trinity fellows and graduates, including Edmund Burke were active in producing critiques of slavery and in supporting the early abolitionist movements, while the anti-imperial critiques and actions of those students involved in the United Irishmen are well known. At the same time Trinity was redeveloping its curriculum to meet the demands of empire and it by the mid nineteenth century it had evolved into an exporter of colonial ideologies and servants. Connections have been established between College Departments and imperial activities in India, Africa and East Asia involving current and former departments ranging from Anatomy to Zoology, from Divinity to Engineering, and many more.
All of these connections need further historical interrogation. As do the collections built up by academics, librarians and other College personnel ranging from ethnographic collections built up in the west of Ireland to precious manuscripts collected in Asia to zoological and other specimens gathered across the globe. These investigations will allow us to gain a better understanding of Trinity's place in the wider world.
We also need to look closer to home as complicating matters further, the College itself was arguably an instrument of colonial oppression in Ireland at foundation. Trinity was the greatest individual beneficiary of the seventeenth century land confiscations across Ireland and it acquired a significant landed portfolio that continued to provide revenue for the College until the twentieth century. While disparate elements of these historical legacies have received some scholarly attention, there has hitherto been no attempt to examine and reflect upon Trinity's colonial legacies in a holistic manner. This postdoctoral project will aim to do so through a combination of scholarly research and public engagement. It is intended to encourage a process of reflection and self-examination among the college community.
Over the course of this 24-month postdoctoral fellowship  the person appointed after an open job competition in early 2021 will under the direction of Dr Ciaran O'Neill and Dr Patrick Walsh in collaboration with colleagues on the Department of History:
Produce a publication exploring Trinity's colonial legacies aimed at a wide, non-academic, audience (The model envisaged here is Dr Tomás Irish's study of Trinity during the era of the first world war and the Irish revolution)

Investigate College's commemorative practices, whose names are celebrated, why and where? This will take the form of a report which will inform College's future decisions about the naming of buildings/lecture theatres etc after historical figures. Why for instance were choices made to name the libraries after George Berkeley in the 1960s or indeed James Usher in 1995?

Conduct historical research into elements of Trinity's connections to empire, whether through slavery, curriculum development, museum and library collections. This research will feed into the book project but also into ways in the which College presents its history to the public in the future.