News and events
News
Trinity Debates 1916 in London
22 April 2016
Trinity became the first Irish university to host a major 1916 event outside of Ireland, when it joined with The Institute of Irish Studies, at the University of Liverpool, to host a major debate on 1916 in London on 31 March 2016.
Full Report
---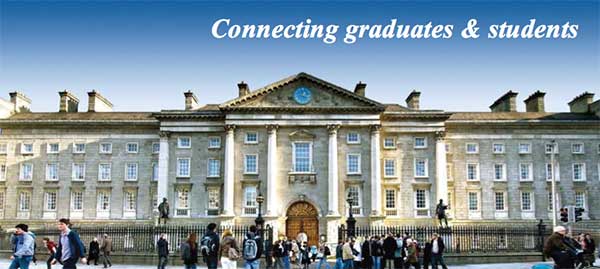 Launch of GradLink Mentoring Programme
On Tuesday 28th October at 6.45pm we are launching the GradLink Mentoring Programme in the Long Room Hub, TCD for Junior Sophister students of the departments of Classics, History and History of Art and Architecture. The idea is that you can meet graduates of each of these departments who are now working in a range of different professions (e.g. Arts and Culture, Business, Communications, Law, Conservation and Heritage, Publishing, Education) and, if you choose, you can be mentored by one of the graduates.
We will be launching GradLink with a wine reception where you can hear from all the graduates and mingle informally to learn about their experience and career pathways in their sectors. Mentoring involves meeting with a mentor 2-3 times over the coming months, to find out more about the work they do and discuss your own career development. It is an excellent opportunity to start thinking about your future and we are very grateful to our alumni for giving their time to participate in this programme.
We realise that not everyone will want to be mentored, but we would encourage all JS students to come along to the launch and find out what graduates of Classics, History and History of Art and Architecture are now doing from a career point of view and their career paths so far. For those of you who are interested in being mentored, we will also explain the sign-up process and will arrange meetings for the following week to allocate mentors. The mentors can help you with issues such as researching particular careers, reviewing your CV/ LinkedIn profile, finding jobs that are not advertised, and practising job interviews and networking.
This should be a very enjoyable experience. We look forward to meeting you at the launch and hope you benefit from the experience of our School's alumni.
Further information on the programme
1 Oct 2013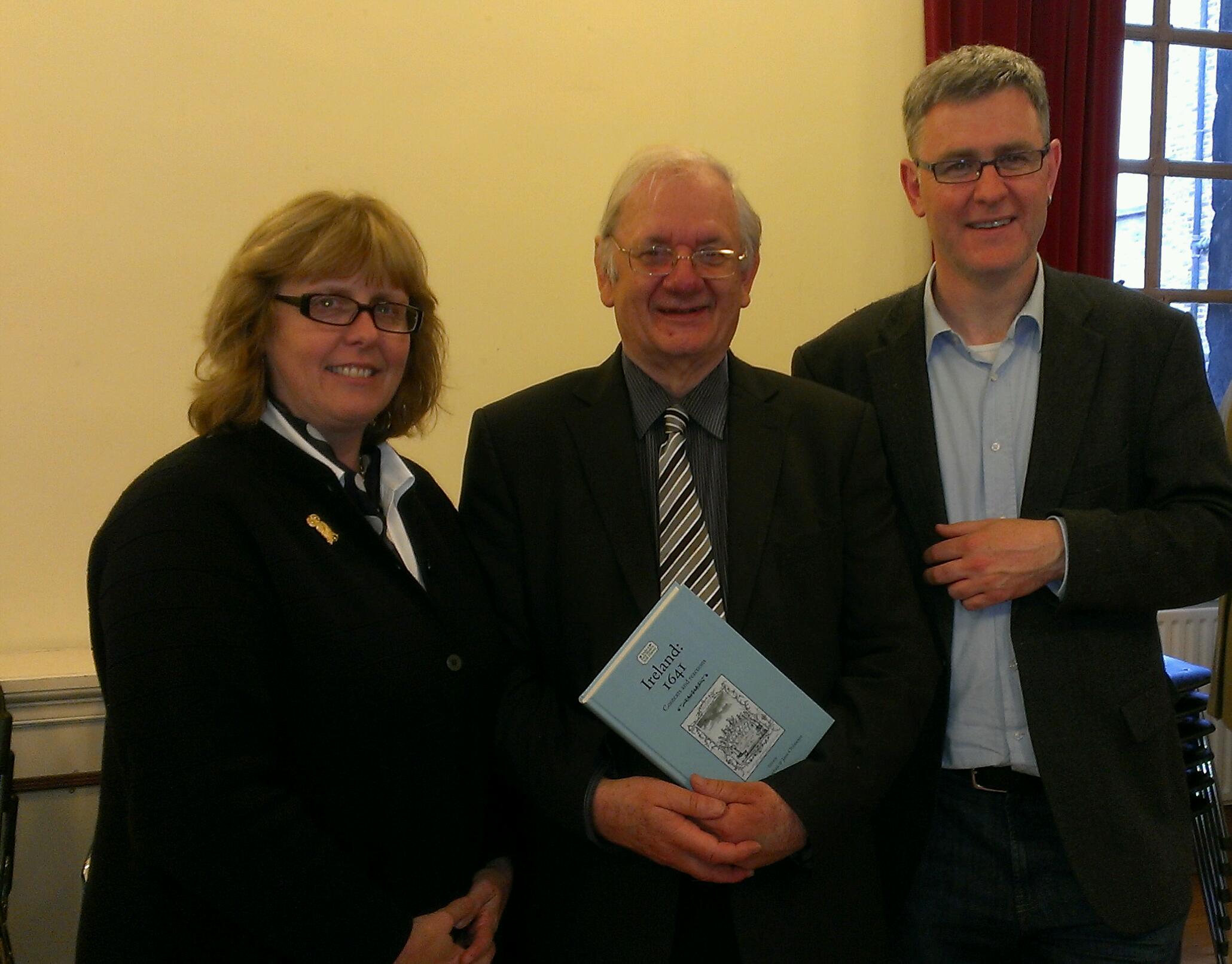 John Morrill, Professor of British and Irish History at Cambridge, was presented with a copy of the newly published Ireland: 1641 Contexts and Reactions by its editors Professor Jane Ohlmeyer and Dr Micheál Ó Siochrú at the Printing House, Trinity College Dublin where Professor Morrill reflected on his engagement with Irish History over the past thirty years to mark his forthcoming retirement.
22 Mary 2013
Congratulations to Dr. Joseph Clarke and Professor John Horne of the History Department. who have received an EU-funded HERA award for their role in the research project, 'Making war, mapping Europe: cultural encounters and the soldier traveller c. 1792-1945'.
Congratulations also go to Dr. Robert Armstrong, also from the History Department, who has won a Provost's Teaching Award for 2013.
May 16th 2013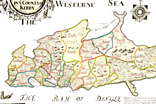 TCD Website Brings 17th-Century Maps Together for First Time in 300 Years
A new Trinity College website brings a unique 17th-century map collection together for the first time in 300 years as a public online resource.
Led by Dr Micheál Ó Siochrú, Associate Professor in Modern History, TCD historians have now tracked down over 2,000 contemporaneous copies of the original survey maps in dozens of libraries and archives throughout Ireland, Britain and France, and brought them together as a free online resource.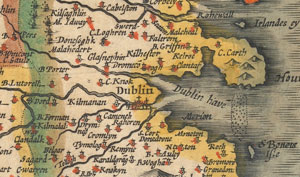 15th Medieval Dublin Symposium (PDF, 594kb) takes place on Saturday 25th May 2013 in the Robert Emmet Theatre, Arts Building, Trinity College. This day-long series of lectures, on the archaeology, history and literature of Dublin from the Vikings to the Tudors is free of charge; no advance booking is required.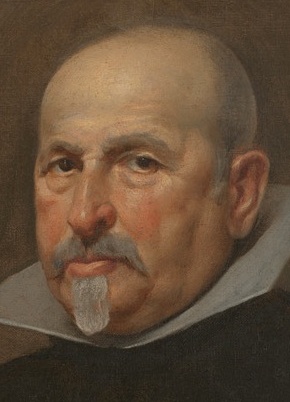 The Department of History of Art and Architecture Inaugural Alumni Event will take place on Wednesday 12th December at 7pm in the Emmet Lecture Theatre, Arts Building, Trinity College Dublin.  The lecture will be delivered by Prof. Peter Cherry who last year discovered a previously unknown Velázquez portrait.  Prof. Cherry's lecture is entitled 'Discovering Velázquez: kudos and cash'.  Alumni are invited to attend a pre-lecture reception at 6pm in in Room 5083, 5th Floor, Arts Building  Please RSVP by 23rd November by registering here as places are limited   
7th Nov 2012
Tabloid Values: on the trail of the world's first news hound (PDF, 1.1mb)
December 3, 2012 7:00 PM
Thomas Davis Lecture Theatre, Arts Building, Trinity College Dublin
The Department of History invites you to The Centre for Early Modern History Inaugural Annual Lecture, delivered by Professor Andrew Pettegree, University of St Andrews on: 'Tabloid Values: On the Trail of the World's First News Hound' on Monday 3 December 2012. The lecture will take place at 7pm in the Thomas Davis Lecture Theatre, Arts Building, Trinity College Dublin.
The people of Early Modern Europe had a voracious appetite for news, but in an era of slow and uncertain communication, assessing the reliability of rumour, reports and despatches was by no means easy. This lecture explores the contribution to the building of a commercial news market of the world's first news hound, Abraham Verhoeven, who helped shape our concept of how news should be reported and presented. Speaker Andrew Pettegree is Professor of Modern History at the University of St Andrews, and the Director of the AHRC's Universal Short Title Catalogue Project.
11th Oct 2012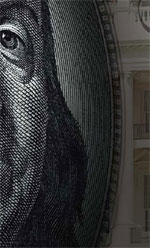 Tuesday 30th October: Annual Public Lecture in American History "Democracy and Money in America: A Historical Perspective on the Election of 2012" Gary Gerstle will address these questions in his public lecture, "Democracy and Money in America: A Historical Perspective on the Election of 2012," to be delivered at 7 pm on Tuesday 30 October in the Synge Theater in the Arts Building at Trinity College. All are welcome to attend the lecture. For further details, please contact Jennifer Scholtz in the Department of History at histhum@tcd.ie or at 018961020.
11th Oct 2012
Starting on 18 September 2012, German state TV is broadcasting prime-time a six-part series on the history of the 'World Conflagration' - from the First World War to the Second World War. It features historical documentary film, digitally remastered and coloured, and interviews with internationally renowned historians, including Professor Alan Kramer, Director of the Centre for War Studies. Part 1, 'Sündenfall', or 'The Fall of Man', focuses mainly on the opening of the First World War. The series is due to be broadcast in the near future in the UK, France, and the USA.
You can watch the 45-minute film (in German language) via the official ZDF web site (external)
Sep 27th 2012
Apr 4th 2012
Medieval Atrefacts: Making and Meaning c.500-1500 (PDF, 311kb)
A TCD interdicsiplinary Postgraduate Colloquium
The Long Room Hub, 4/5/12
22/11/11
Call for papers for the Cambridge Colloquium in Anglo-Saxon, Norse and Celtic 2012 (.doc, 600kb)
28/10/2011

Dr Peter Cherry, lecturer in the History of Art department, has discovered a previously unknown painting by Spanish artist Diego Velazquez