Ancient and Medieval History and Culture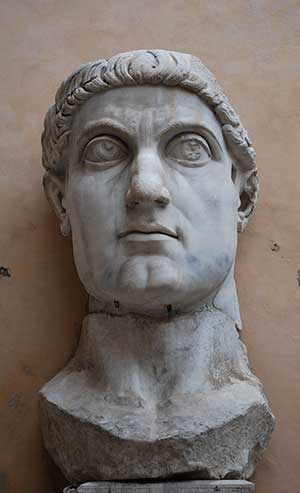 The BA degree in Ancient and Medieval History and Culture concentrates on the period c. 2000 B.C. to c. 1500 A.D. It explores the changes in society, politics, religious practices, and art and architecture that have helped to shape the world we live in. Over the four years of the programme you will explore topics such as the development of different systems of government (from democracy in ancient Greece to monarchy and empire in the Middle Ages), the formation of Europe, ancient and medieval belief systems and religious practices (from the pantheon of ancient deities to the dominance of Christianity), the development of the legal system, and the role of warfare in bringing about change. You will have the opportunity to explore developments in educational practices including the emergence of the university, changing attitudes to gender, sexuality and the place of women in society, and the different styles of European art and architecture used in the period. You will be taught by experts from the departments of Classics, History, and History of Art, and will be encouraged to engage with a range of source material, including documents (in translation), archaeological sites, imagery and buildings. You will be able to examine artefacts at first-hand in archives and museums, and discuss topics in depth in seminars, as well as attending lectures.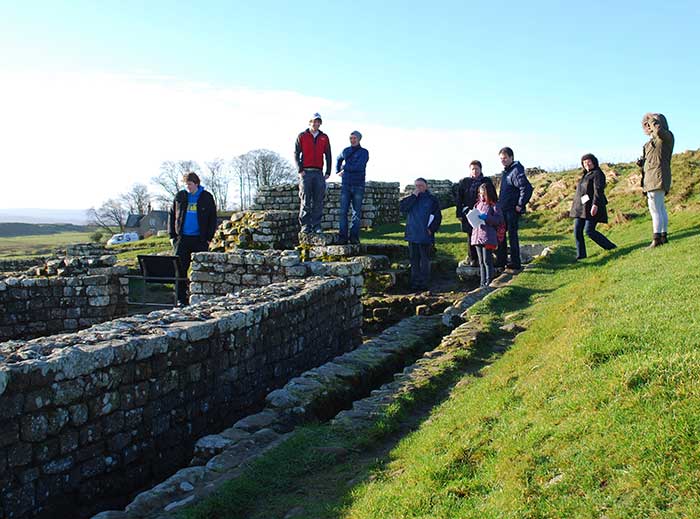 AMHC field trip to Hadrian's Wall
If you are curious about the past and about how history has shaped the world we live in then Ancient and Medieval History and Culture will appeal to you. Through the investigation of texts, artefacts and buildings this programme provides an intellectually stimulating encounter with the past, and challenges you to think about a range of cultural, social and political issues.
In the first two (freshman) years of the programme you divide your time equally between Classics, History and History of Art. In the first year you will be introduced to the study of all three disciplines and you will build on this foundation in the second year. In the final two years you have the opportunity to concentrate on areas of particular interest to you, but you are encouraged to draw upon the skills you have learnt from all three disciplines.
Our teaching and learning is dynamic, with a strong emphasis on student participation. The programme is assessed through a combination of end-of-year examinations and continuous assessment (including essays, seminar presentations, group-work projects, and commentaries on sources). A dissertation is written in the final year.
Further information may also be obtained from the Programme Director: Dr Hazel Dodge