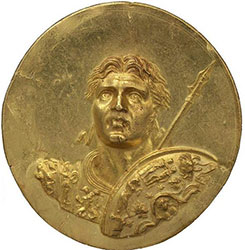 Funding Opportunities for Postgraduate Study
A variety of funding opportunities are available to research students in the School of Histories and Humanities.
Information from Graduate Studies Office in relation to funding can be found on the GSO website
Four-year Doctoral Award
A Visual History of Earth System Models from 1972 to Present
Principal Investigator: Dr Timothy Stott
Applications are sought for a fully funded four-year Provost's PhD Project Award to begin at Trinity College Dublin in September 2022 as part of the research project A Visual History of Earth System Models from 1972 to Present led by Dr Timothy Stott (Trinity College Dublin).
The PhD research will be a case study of the visual culture of Met Eireann (The Irish Meteorological Service), with a focus on its contributions to international climate research and to Irish visual culture during this period. The award comprises the student's full PhD tuition fees (EU or non-EU) and an annual stipend of €17,316. The deadline for applications is 4 pm on Friday 29 April 2022.
Further Information.
IRC-SFI Pathway PhD Scholarship – Early Irish Hands
Join Dr Nicole Volmering on her SFI-IRC Pathway Programme project 'Early Irish Hands: The Development of Writing in Early Ireland' from September 2022.
The PhD student will undertake a case study of the use of Irish script on the continent based on a group of manuscripts from Reichenau.
The four-year award consists of a stipend of €18,500 annually plus a travel budget and a €5,750 contribution towards fees.
The deadline for applications is 5 pm on 6 June 2022.
Further Information.
Government of Ireland Postgraduate Scholarships (Irish Research Council)
Application criteria and deadlines vary from year to year; the following is indicative only. The IRC typically provides a stipend of €18,500 per annum; a €5,750 contribution to fees; and research expenses of €3,250 per annum. You can apply for an IRC Scholarship before you start your degree (duration of funding 2 years for an MLitt and 4 years for a Structured PhD) or in Years 1-2 of the PhD (duration of funding 3 or 2 years). The call is generally issued around September with an application deadline in late October. Students should liaise with their supervisors in planning and preparing an application and study the guidance provided by the IRC and the School. The School will send out an email notification when the call is issued, organise an information session for potential applicants, and arrange an internal process for vetting applications. Applications have to be signed by the Head of School and the College Research Office. Procedures and internal deadlines will be communicated by email so please contact pghishum@tcd.ie to indicate your interest in applying to ensure you receive communications. Please bear in mind that internal deadlines will be several weeks before the IRC deadline. http://www.research.ie/funding/postgraduate-funding
Ussher Fellowships
Highly competitive awards open to new entrants beginning PhD research only. All new full-time PhD students who apply before the 1st of May are automatically considered for these awards. An award is valued at €13,000 plus fees for three years.
Further information is available here.
Postgraduate Research Studentships
These awards are available to new entrants and continuing full-time students undertaking PhD research. The postgraduate studentship covers EU or non-EU fees and an annual stipend. Further information is available here. Continuing students should contact pghishum@tcd.ie for information on how to apply.
Further information about funding can be found on the Graduate Studies Office webpages.