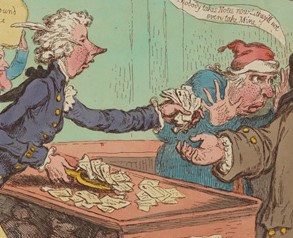 Funding Opportunities for Postgraduate Study
A variety of funding opportunities are available to research students in the School of Histories and Humanities.
Information from Graduate Studies Office in relation to funding can be found on the GSO website
The Department of History of Art and Architecture is pleased to announce the creation of two new funded PhD Fellowships.
For further details see the Rosemarie Mulcahy Doctoral Scholarship for the Study of Spanish Art and the Trinity College Dublin and National Gallery of Ireland collaborative PhD Studentship.
Ph.D Scholarship in Medieval History
The Department of History, Trinity College Dublin, is now accepting applications for a scholarship for a student wishing to do a Ph.D on some aspect of the history of women, gender, and/or sexuality in the Middle Ages under the supervision of Ruth Mazo Karras, Lecky Professor of History.
The Ferrar Memorial Studentship in Ancient Philology (Classics) will be awarded for research in the field of ancient philology (for example, Latin, Greek, Historical Linguistics). The studentship is worth €14,000 per annum, and is tenable for a maximum of 4 years, subject to satisfactory progress. Further information and how to apply here.
Provost's PhD Project Award (Classics)
The Department of Classics seeks applicants for a fully-funded four-year award to start a PhD related to the project Margins of Learning: the scholia on Apollonius' Argonautica. The award comprises the full PhD tuition fees (at EU or non-EU level) and an annual stipend of €16,000. Trinity's Provost's PhD Project Awards are generously funded through alumni donations and Trinity's Commercial Revenue Unit.
Government of Ireland Postgraduate Scholarships (Irish Research Council)
Application criteria and deadlines vary from year to year; the following is indicative only. Scholarships are typically valued at up to 16,000 Euro plus fees and 2,500 Euro research expenses per annum. You can apply for an IRC Scholarship before you start your degree (duration of funding 2 years for an MLitt and 4 years for a Structured PhD) or in Years 1-2 of the PhD (duration of funding 3 or 2 years). The call is generally issued around September with an application deadline at the start of November. Students should liaise with their supervisors in planning and preparing an application and study the guidance provided by the IRC and the School. The School will send out an email notification when the call is issued, organise an information session for potential applicants, and arrange an internal process for vetting applications. Applications have to be signed by the Head of School and the College Research Office. Procedures and internal deadlines will be communicated by email so please contact pghishum@tcd.ie to indicate your interest in applying to ensure you receive communications. Please bear in mind that internal deadlines will be several weeks before the IRC deadline. http://www.research.ie/funding/postgraduate-funding
Ussher Fellowships
Highly competitive awards open to new entrants beginning PhD research only. All new full-time PhD students who apply before the 1st of May are automatically considered for these awards. An award is valued at €13,000 plus fees for three years.
Further information is available here.
Postgraduate Research Studentships
These awards are available to new entrants and continuing full-time students undertaking PhD research. The postgraduate studentship covers EU or non-EU fees and an annual stipend. Further information is available here. Continuing students should contact pghishum@tcd.ie for information on how to apply.
Further information about funding can be found on the Graduate Studies Office webpages.