Department of History of Art and Architecture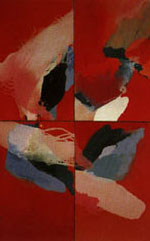 History of Art is studied along with another subject chosen by the student, as part of the Trinity joint honors arts degree.
While a keen interest in the visual is a distinct advantage, no prior knowledge of the history of art is necessary in taking this subject. The first year is a foundation year, where students are provided with a broad survey of the developments of European art and architecture from the classical era to the present day. In addition, they have specialized classes exploring basic elements of the visual language and theoretical perspectives of imagery, objects and of architectural structures.
Following the Junior Freshman year, students have an opportunity to develop their depth of knowledge and understanding of specific periods or themes of their choice. Subjects covered include Art in the Age of Chivalry, the Italian Renaissance, French and British art in the nineteenth century, and international Modernism. The modules explore art and architecture of various media, in the context of the environments of patronage and the politics of display. In addition, there are mandatory modules in non-Western art, primarily of Japan and of South Asia, as well as in theories and approaches relevant to the analysis of art.
For those who elect to major in Art History, the fourth year enables students to specialize through a combination of optional modules and Special Subjects modules. In addition, final year students research and write a dissertation of c.10,000 words on a topic of their choice.
Throughout the course, students will have an opportunity to study art and architecture at first hand, on campus, in the neighbouring national and municipal institutions, as well as in the streetscapes of the city. Field trips within Ireland and abroad are also fundamental to teaching practices in art history.
Index of undergraduate courses offered in the Department of History of Art and Architecture.