Trinity Colonial Legacies Project Team
Trinity Colonial Legacies Postdoctoral Research Fellow
Dr Mobeen Hussain
Mobeen is an early career historian of the British Empire focusing on race, gender, and the colonial legacies of consumption, material cultures, and economic exploitation. She completed her BA and MA at the University of York before undertaking doctoral research in the Faculty of History at the University of Cambridge. Her doctoral thesis historicised colourism and practices of skin-lightening and examined how bodies were racialised in colonial South Asia. Her previous work has explored courtesan culture in nineteenth-century India and identity politics of African-Caribbean women in post-war Britain. She is also interested and invested in public and oral histories as well as the practices of archive formation and collecting.
Trinity Colonial Legacies Postgraduate Research Fellow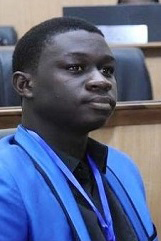 Gabriel Opare
Gabriel Opare is a postgraduate researcher at the Department of Sociology, Trinity College Dublin. He researches the Sociological and Historical Processes of African Students at Trinity College Dublin circa 1960. He is interested in Black studies particularly surrounding the themes of diaspora, education and socio-economic development. He holds BA (first class honours) in Sociology with Linguistics from the University of Ghana, Legon and LLM International Commercial Law from Brunel University London.
TCL Public History Intern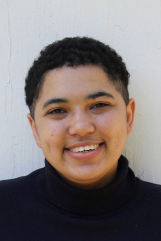 Tinaye Gibbons
Tinaye is currently in the MPhil course for Public History and Cultural Heritage, and she is interested in historical geography, queer history, and black history. She completed her BA in history at the University of West Georgia with a minor in geographic information systems (GIS) and certificate in public history. She worked on her undergraduates University History Project which focused on documenting and preserving the university's past, specifically mapping the university spaces from when it became an institution.