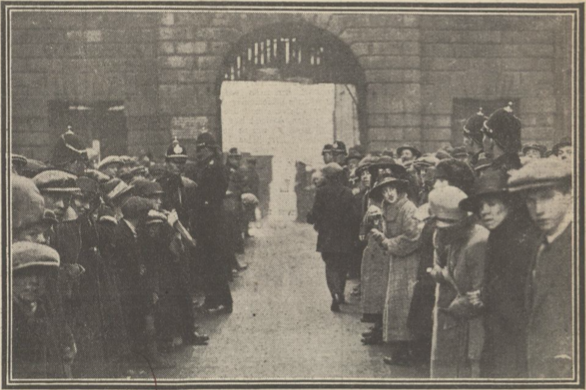 The Handover of Dublin Castle: A Centenary Conference
14th & 15th January 2022
At the Printworks, Dublin Castle, & Live-streamed
On 16 January 1922 the Provisional Government took possession of Dublin Castle. The events of that day were overtaken and perhaps overshadowed by the civil war that soon followed, but this two-day conference, hosted by Trinity College Dublin at Dublin Castle, will retrieve the historical significance of that day.  The conference, which is part of the Decade of Centenaries Programme, will explore the immediate reactions, the expected consequences, and the implications of this dramatic shift in the centre of power.  Speakers will consider the context of the handover, and the response in Ireland, Britain and beyond, to this moment when, as the Irish Times reported, 'the old regime ceased to exist'.
Contributors will include: Taoiseach, Micheál Martin, T.D., Minister Catherine Martin, T.D., Robin Adams, Laura Cahillane, Catriona Crowe, Ian d'Alton, William Derham, Anne Dolan, Diarmaid Ferriter, Niamh Gallagher, Brian Hanley, Alvin Jackson, Margaret Kelleher, Bill Kissane, David McCullagh, Martin Maguire, Ciara Meehan, Conor Mulvagh, William Murphy, Caoimhe Nic Dháibhéid, Margaret O'Callaghan, Eunan O'Halpin, Elspeth Payne.
Click here for full programme.
The conference is free of charge.
The conference will be held in the Printworks in Dublin Castle on 14-15 January 2022 and will also be live-streamed for online attendees.  
Attendees at the Castle are asked to adhere to current public health guidelines.  Proof of vaccination (an EU digital certificate or similar) and Photo ID will be required to enter the Castle and masks must be worn.
To register CLICK HERE